The unincorporated US territory of Puerto Rico, located directly south of Florida, has gorgeous beaches, tropical weather, and doesn't require a passport to visit for US citizens. It's a tourist destination with the brightly colored houses in Old San Juan, the tropical rainforests on the eastern side of the island, and a bustling tourism trade.
Unfortunately, it also has some major electricity problems that often result in unscheduled blackouts, some for days at a time.
What's happening with Puerto Rico's electricity grid to cause the instability and what's being done to fix it?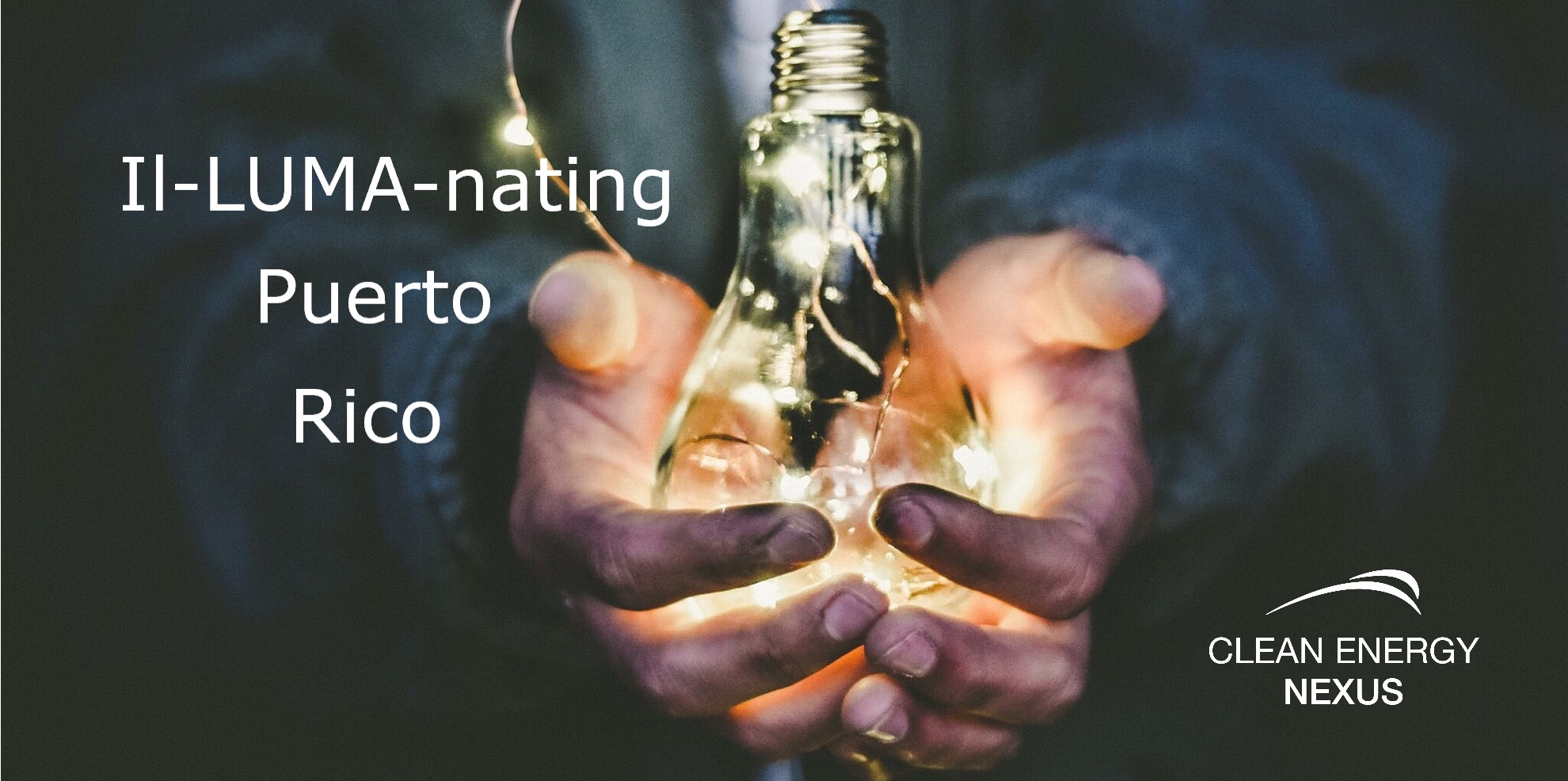 In a word, LUMA.
LUMA took over the previously-PREPA-held contract to operate, maintain, and update the island's electricity grid on June 1st, 2021. This takeover was in part to keep PREPA from claiming bankruptcy and also so Puerto Rico could receive money from FEMA to rebuild after Hurricane Maria in 2017. It seems after reports of corruption, misuse and misappropriation of funds, and essentially the things that need fixed not getting fixed with the money that was supposed to fix them (if you can follow that!), the US government said they wouldn't authorize the release of FEMA money until another company took over the electricity contract. So a public bid was held, LUMA won the contract, and everything was fixed.
Except it wasn't.
PREPA linemen were given the option to transition to working for LUMA or be transferred to another governmental position, and according to PREPA's executive director, fewer than 120 (out of about 800) took that opportunity. In total, LUMA has about 2300 employees, which is about half of the 4200 employees PREPA had previously. Adding to that an earlier-than-usual heatwave and additional strain on the electric grid and public discord over the lack of transparency in the LUMA contract negotiations, and LUMA has had little support in their transition.
The first week LUMA took over was rough. A transformer blew, knocking out power for about 24-36 hours for some residents. In their second week, four districts have declared an emergency because of their power losses. Electricity is still unstable but now also surging, causing damage to buildings and appliances.
It's been rumored that previous PREPA workers were sabotaging their own work in protest of the LUMA contract, though nothing has been proven. There have been protests in front of LUMA buildings, making it difficult for LUMA workers to do their jobs in an environment that wasn't exactly welcoming in the first place.
LUMA should have been a breath of fresh air for Puerto Ricans, but many are not treating them as such.
In the meantime, Puerto Ricans are moving away from the island in search of a better life. The 2020 census revealed that the population was down 11.8% from 2010.
In the midst of all of this, PREPA issued an RFP for renewable energy projects on the island to increase their generation to meet a goal for 40% of their power to come from renewable energy sources by 2040. Read more about the RFP and the electricity crisis in Puerto Rico here.
So much of this energy crisis could be solved with solar energy. Moving towards the creation of a new "grid" powered by solar panels that are maintained by contracted companies separate from the government that power entire communities seems like a no-brainer. If you're a business owner in Puerto Rico and have ever considered leasing your roof to generate solar power, now's the time to find someone to make that happen! Read more about reasons to go solar here.
While you're looking into solar, consider adding a battery storage system alongside it. When the electricity grid goes down, you want to be able to keep the essentials powered, and having battery backup is the way to do that!
LUMA has an uphill battle to fix the electricity crisis in Puerto Rico. While you're waiting for them to accomplish their monumental task, start looking into solar energy solutions for your home, business, or commercial building. PREPA had decades to get the electricity grid right, and it will certainly take more than a few weeks for LUMA to do the same.