Electricity in Puerto Rico is unlike any other in the US. Puerto Ricans pay one of the highest prices per kilowatt hour for unstable, inconsistent electricity from the main grid, which is not only aging and has historically lacked considerable standard maintenance, but has also sustained damage from multiple natural disasters in the last 5 years.
We break down the electricity crisis in Puerto Rico below, including how the US territory in the Caribbean islands has gotten to this point, and what's going to pull them out of it.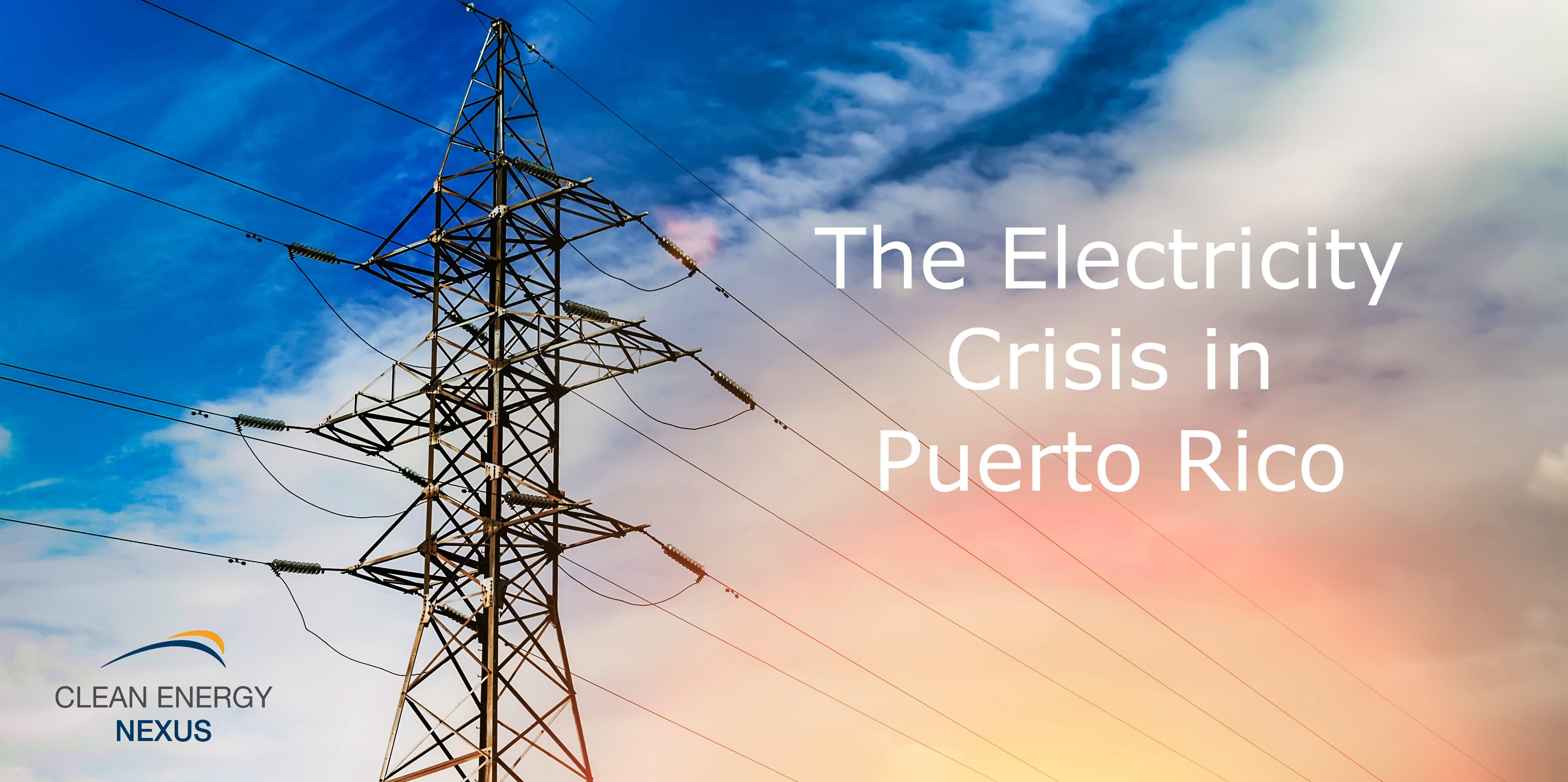 What's the history?
Electricity in Puerto Rico is notoriously bad. A simple Google search for "Puerto Rico" results in multiple hits for articles with titles like "Massive Power Outage in Puerto Rico Affects Hundreds of Thousands Amid Growing Outrage" and "337K Affected by Power Outage in Puerto Rico".
Inconsistent power is unfortunately a standard for Puerto Ricans. After decades of mismanagement by PREPA (Puerto Rico Electric Power Authority), during which time the aging electric grid received minimal maintenance and modernization, Puerto Ricans are used to unplanned power outages and rolling brownouts and blackouts. Minimal maintenance on their aging fossil-fuel powered grid has been causing loss of electricity between Point A to Point B during transmission and therefore increasing the costs to run the power plants, which is passed on to PREPA customers through increasing kilowatt hour prices.
Also, unproven but important to note, are the whispers of corruption that have plagued PREPA for years.
What's happening now?
Uncertain electricity supply mixed with tropical Caribbean island heat, fault lines running through the southern part of the island leaving the island susceptible to large-scale earthquakes, and little to no protection from hurricanes moving west across the Atlantic ocean during 5-6 months of each year during hurricane season has many Puerto Ricans moving away from the island in search of a more hospitable locale to call home. Those that stay are in search of a better way of life, and Maslow's Hierarchy of Needs tells us that shelter, and in this case stable electricity to make that shelter hospitable, is a large part of the solution for them.
What has already been changed?
Rumors of a corrupt PREPA reached the ears of the federal government, who declared after allegations of Hurricane Maria relief funds and supplies being misused and even held instead of distributed, that in order for Puerto Rico to receive disaster relief money from FEMA (Federal Emergency Management Agency), PREPA must be removed from authority and replaced. LUMA Energy LLC won a public bid in 2020 and took over operations of the electric grid beginning June 1st 2021. LUMA is a newly-formed entity owned 50/50 by Houston Texas based Quanta Services Inc. and Alberta Canada based ATCO. LUMA Energy LLC was expressly formed for the purpose of bidding for the 15-year contract to manage the electricity grid on in Puerto Rico, and is in charge of power distribution and power generation on the island of Puerto Rico. They are also in charge of maintaining and modernizing the power structure.
In the short few weeks since the LUMA takeover, they've been plagued by allegations of sabotage, a blown transformer at the Monacillos Substation that was investigated by the FBI and thrust an estimated half of the population into darkness, and protests blocking access to LUMA property staged by those who object to the lack of transparency in LUMA's contract and the takeover itself. Power surges have been responsible for two house fires since LUMA's takeover resulting from irregular voltage in the electricity supply.
Change is badly needed, and yet with this change have come some severe growing pains.
What else needs to change?
The grid itself is in dire need of modernization and maintenance. While delayed maintenance under PREPA's management has contributed to the lack of stable electricity (35-45% of electrical outages in 2016 were reportedly due to overgrown vegetation or tree trimming conditions according to a report released on May 27th 2021 by the Financial Oversight and Management Board for Puerto Rico), the island's grid needs a reboot to lower the cost of electricity and simultaneously increase it's reliability.
In a few short words, Puerto Rico needs renewable energy in a bad way.
Authorities have tried to jump start this transition to renewable energy with a planned release of six RFPs (Request for Proposal) over the next 3 years; one every six months. These RFPs, once fulfilled by the bid winners, will increase the renewable energy on the island by a total of 3750 MW (megawatts) of new renewable energy generation and 1500 MW of new energy storage. These will help the PREB (Puerto Rico Energy Bureau) meet the Clean Energy Mandate set out in Act 82-2010 and Act 17-2019 for 40% of energy production to be coming from renewable energy sources by 2025, 60% by 2040, and 100% by 2050. Though the first RFP deadline was in March 2021 and was inexplicably bumped to May 2021, the movement is in the right direction for Puerto Rico.
As a small island, Puerto Rico is heavily reliant on imports, and in particular, on coal and gasoline, which are not produced on the island but power the island's current power plants and backup generators, respectively. During a natural disaster and following a natural disaster it's difficult to receive imports, which also contributes to the electricity crisis.
In summary, Puerto Ricans are in crisis and need a stable source for electricity more than ever. Renewable energy is the key to solving the electricity crisis in Puerto Rico.
Picture attributed to DepositPhotos.com