You may have heard of the global energy transition on the news lately. It's been a focus of most of the world's energy leaders for the last decade or so, spurring global accountability summits that have resulted in events such as the signing of the Paris Agreement in 2016 (read more about the Paris Agreement here).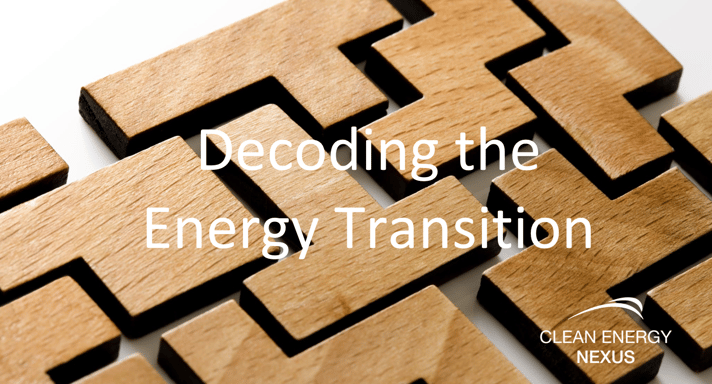 In today's economy, energy transition is defined as the global energy sector's shift from using fossil fuels to produce energy to using renewable energy that doesn't deplete the planet.
The Paris Agreement plays a large part in the global energy transition, holding countries accountable to a common goal: to reduce global warming to under 1.5 degrees Celsius by 2030, which essentially takes the planet back to its core temperature before the industrial revolution where so much coal was mined and burned. It's a great checkpoint to aim for because so much damage was done to the ozone layer during that time, and we would be turning back the clock on the damage we did. The USA recently re-joined the Paris Agreement, but we're a few years behind most of the other member countries and as a huge contributor to global warming, have a large impact to contribute when we begin to catch up. Energy transition in the US is motivated in part by meeting the goals of the Paris Agreement.
Politics also has a lot to do with the energy transition. When President Biden won the US Presidential Election and took office in 2021, he began making some key policy changes that have affected the energy market enormously. He is focused on lessening the amount of governmental money that goes into oil and gas and increasing tax breaks and incentives to invest in renewable energy, which will help drive the energy transition.
New policies that drive choices centered around investing sustainably will also help drive the energy transition. Environmental, Social, and Governance (ESG) policies reward investors for investing in companies that are green or greening (definitions contained in this blog, more on ESG in this blog), and recently, HSBC, one of Europe's largest banks, made the news for launching a green bond fund with the International Finance Corporation (IFC) for $538m. HSBC also recently announced that they will transition away from funding companies that are not net-zero or do not have a credible plan to become net-zero companies by 2050.
Sustaining our planet for not only ourselves but for the next generations to come is the ultimate goal, though it may often feel as if we're decoding a giant cryptogram of policies and politics to get there.
The global energy transition focuses on ceasing the depletion of the planet's natural resources, reversing the damage we've already done, and bringing abundant life back to our planet by shifting the way we produce energy.
Decoding aside, we have a lot of hard work ahead to meet these goals. Won't you join us?